A survey found 71% of households feel it's important for their home to be energy-efficient, yet only 35% would describe their home as being that way. Plus, if you ever plan on selling your home, research shows 89% find an energy-efficient home more attractive to buy or rent. The proof is in the numbers, an energy-efficient home is becoming the expected standard, not just a perk. If you're unsure how to make your home more energy-efficient, the best place to start is with real life examples.
See How 3 Couples Made Their Homes More Energy-Efficient

Take Advantage of Passive Solar Heat
When you're building a new house, don't overlook the power of passive solar heat. The position of the house on the property and type of windows, walls, and floors play a part in making it possible for your house to distribute solar energy in the winter, naturally making the house cozier, and reject solar heat in the summer. A family in Elizabeth, IL originally wanted to renovate the house that sat on the property they purchased. After a lot of research and consideration, they found that renovation wasn't the best option so they started building a new home, which allowed them to take passive solar heat into account. Between a passive solar design and their GeoComfort Geothermal Heat Pump, the homeowners are projected to save approximately $3,826 per year on heating and cooling costs.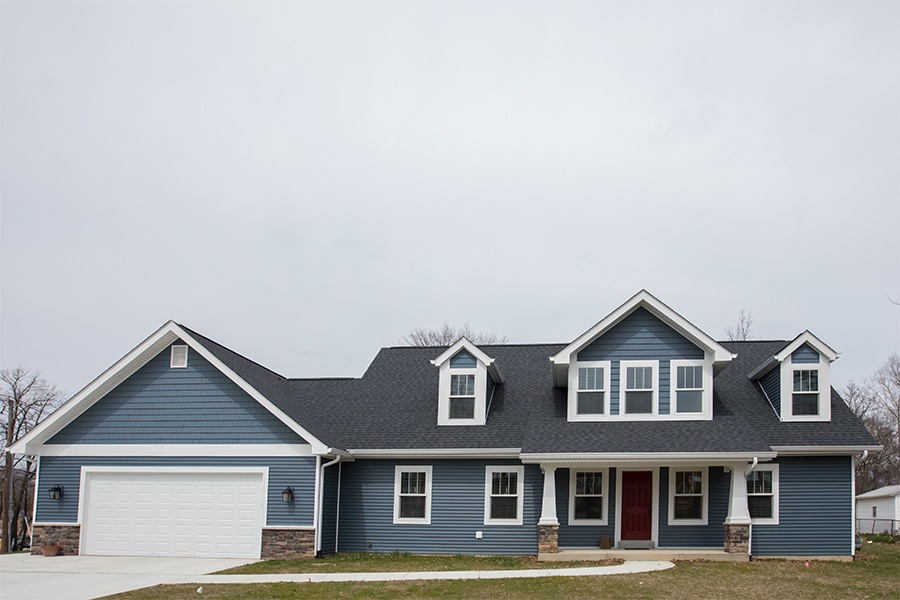 Properly Insulate and Get Air Tight
Insulation is the foundation for energy-efficiency. According to the Department of Energy, the fastest and most cost-effective way to reduce heating and cooling loss is to properly insulate. The couple who own the home above feel that people are called to be good stewards of the earth, and as retirement approaches, they wanted a home that would have steady, predictable utility costs. Their first step toward their energy-efficient dream home began with proper insulation, which included R-values of R-13 for foundation walls, R-49 in the attic, and R-24 for above-grad walls. Their home is air-tight with a rating of 0.45 air changes per hour (ACH) at 50 Pascal. The passive house standard is .6 ACH at 50 Pascal, and the typical American house is 15 ACH at 50 Pascal. So, while their home doesn't fall under the passive house standard, it is incredibly air-tight in comparison to the typical American home. Between being air-tight, properly insulated, and the installation of a geothermal system, this couple is projected to only spend $592 per year on heating, cooling, and hot water costs.
Install the Most Comfortable Type of Heating
If you live in an area where you require heating, radiant in-floor heating, also known as hydronic heating, is the way to go. Many describe it as the most comfortable way to heat a home. It requires no ductwork, which eliminates noise, dust, and draft issues. With radiant, in-floor heating, tubes are installed in the floor allowing warm water to circulate, which causes heat to radiate up from the floor. This keeps homeowners' feet cozy, eliminates hot and cold spots, and it provides higher efficiencies for further reduced energy costs. The home above is nestled in the mountains up Big Cottonwood Canyon in Utah. It has no ductwork installed because the summer temperatures don't require cooling. In this home, the radiant, in-floor heating is powered by a geothermal system that also provides 100% of the domestic hot water needed. It only costs the homeowners $780 per year to heat the home and provide all the hot water needed when temperatures regularly hold below freezing for weeks at a time.
When it comes to making your home more energy-efficient, the options are almost endless. With heating and cooling being the largest energy expense for most homes (i.e., the energy hog), it makes sense to focus on areas that will reduce the amount of energy required to heat and cool if you're looking to make your home more energy-efficient.