Let's cut straight to the point - home-ownership isn't cheap. When the project list begins to stack up, so do the expenses, and an HVAC system can quickly become a line item in that checklist. Whether you're installing in new construction or you're replacing an aging system, many people want to experience a geothermal heat pump but wonder if they can afford it. So, is installing a geothermal heat pump possible for you? Let's look at your options!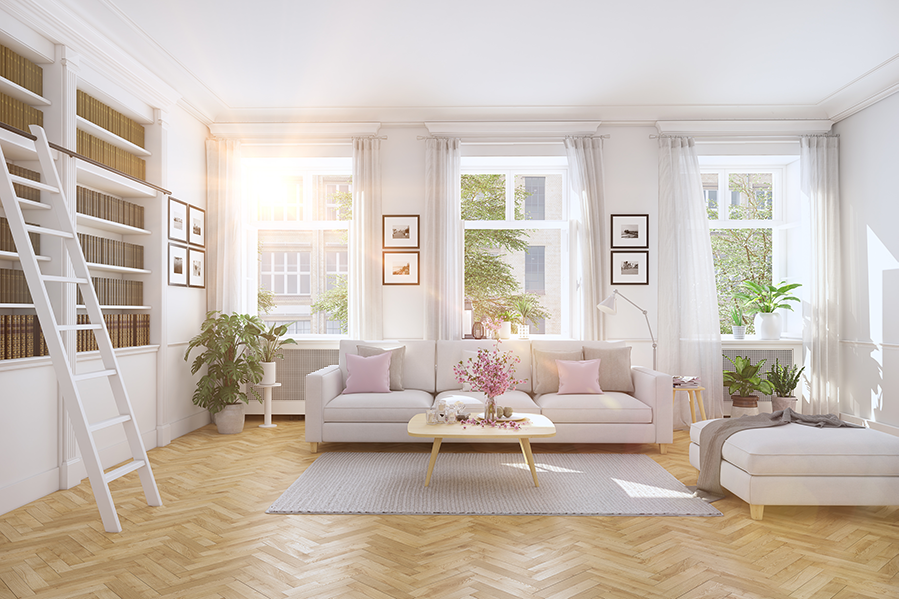 How Homeowners Can Afford A Geothermal System
Federal Incentives
The most common method for reducing the total required investment in a new geothermal installation is the 26% Federal Residential Tax credit. Currently, the 26% credit applies to geothermal systems put in place through the end of 2022. After that, the value reduces to 22% through 2023.
The tax credit covers all costs associated with the geothermal system, so installation, labor, and the value of the unit are all covered in this incentive. Keep in mind, the heat pump must meet ENERGY STAR requirements which will change based on the type of application you choose. There's no limit to the number of times this credit can be claimed, so those with multiple homes can take advantage of this offer for each installation.
The tax credit is essential. Why? Not only does it represent significant savings for the building owner, but it also shows that the federal government recognizes the numerous benefits of geothermal heat pumps. Benefits, not just for the individual, but for the communities in which they're implemented.
State and Local Incentives
Just as it's refreshing to see the federal government prioritizing sustainable technologies, we also have state and local entities offering financial incentives. These offers are many and are harder to generalize and categorize. Luckily, the Database of State Incentives for Renewables & Efficiency® aggregates many of these offerings in an easy-to-find database.
Many states have really fantastic incentives that play nicely with the federal tax credit. For example, in the state of New York, homeowners are offered a $1,500 per ton rebate for unit installations of up to 10 tons. In South Carolina, on top of the incentives provided by various utilities, the state offers an additional 25% credit that homeowners can pair with the pre-existing 30% Federal credit. That is some genuinely astounding savings potential.
Financing
It gets even better. Many manufacturers, dealers, and installers partner with lending institutions to offer attractive financing options. You can have the most efficient heating and cooling system in your home for no money down. Loans for a geothermal system are really unique because, most often, the savings you receive on your utility bills are more significant than the monthly payment on the loan.
Here at GeoComfort, we have a fantastic program in place with competitively low, fixed interest rates, terms of up to 15 years, and no home equity needed. It really is one of the best geothermal financing options available! If you're interested, find out more here.
Payback Time
With geothermal's industry-leading savings potential, the payback time on your investment can really be quite rapid. When considering what type of system to install, we must look at our minimum required cost. The costs for an above-average efficiency traditional system can vary widely, but for a 16 SEER air conditioning unit and a 92 AFUE, the cost of installation can easily exceed $11,000. This number is now our minimum required cost for an HVAC system. For a geothermal heat pump, unit and installation prices are varied, but we'll assume an install cost of $27,000. Barring any local incentives, the 26% US federal tax credit takes $7,020 and applies that as a credit to your taxes. Now, our cost is down to $19,980 -- only $8,980 more than a traditional system.
Let's conservatively say that your savings with geothermal equate to $1,200/year (well below the average). This means that your system pays back in an extremely rapid 7 years, and any longer than that is profit. If you live in your home for the national average of 13 years, you'd be looking at over $7,200 in profit driven by your ground-source heat pump!
No matter what makes you want to install geothermal, rest assured that there are many ways to make it an accessible option for you and your family.