A little over one in three Americans think 2018 will end up being a better year for selling a home than 2017 was. Even if you're not looking to sell your home, maintenance and continued updates increase the value and your comfort in the home over time.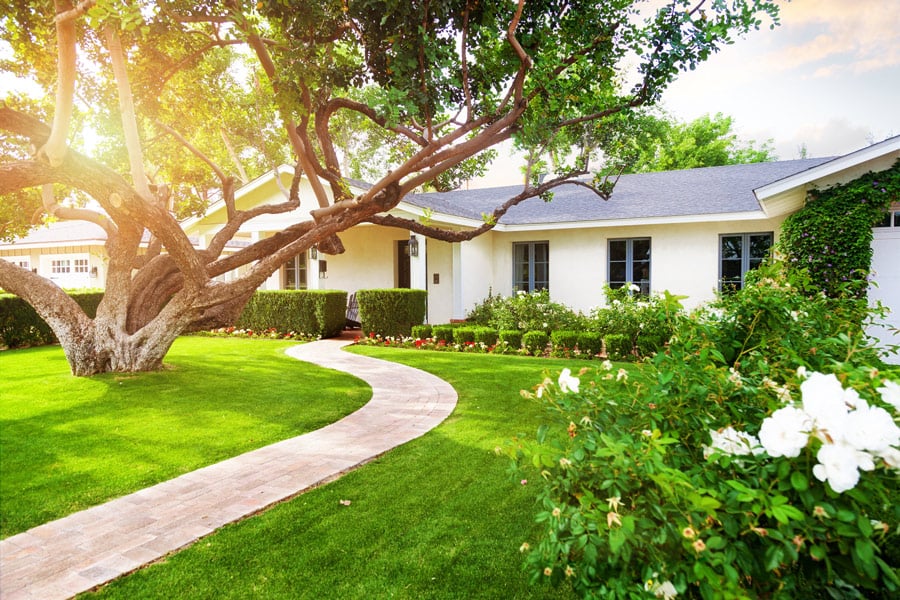 5 Improvements to Make to Sell Your Home or Increase the Value of It:
Start with basic home updates:
Address the basics before you do anything else. This includes repairing any small plumbing leaks, replacing/repairing windows, insulating properly, weeding/cleaning up the landscaping, and inspecting the furnace, air conditioner, and septic system. Experts say investing a few hundred dollars in your home could increase the value by a few thousand dollars. Basic upkeep and maintenance of a home can be a bit overwhelming, so don't hesitate to look into service and maintenance plans with local HVAC and plumbing companies.
Create more space without adding on:
You don't need to build an addition to your home to create more space. By knocking out a non-structural wall, you'll open up your home and give it a better flow from one room to the next – particularly in regards to the living spaces like the kitchen, dining room, and living room. If you have plenty of cabinet space elsewhere, it may make sense for you to remove an island if it's creating a barrier between two rooms. Does knocking out a wall, cabinets, or an island sound like too big of a task? You can add a mirror, use more floor lamps and table lamps instead of overhead lighting, or hang shelves near ceilings to draw eyes upward.
Don't underestimate the power of your front door:
Your front door impacts your entire home. Most notably, your front door adds instant curb appeal and makes other features near it look better by proximity. A front door alone won't drastically increase the value of your home to a seller, but it will help. And if you aren't planning to sell anytime soon, an updated front door that compliments the rest of your home serves as a way to show your family's personality to all visitors and those who pass by. Additionally, front doors are still a common point of entry for home intruders, and a solid, strong door can possibly deter them from entering your house.
Invest in your floors:
Ninety-four percent of real estate professionals suggest spending money on floor upgrades. That doesn't mean you need to invest a lot of money though. The estimated average investment of $600 to $900 can provide a return in value up to $2,000. If you're updating your floor and planning to remain in your home, make sure to consider the pros and cons of popular flooring choices since you'll be spending quite a bit of quality (and cleaning) time with your floor.

Home design trends change from year to year, but investing in energy-efficient features and the basics will set you up to be more comfortable in your home, save money, and certainly increase the value if you ever decide to sell.