Are you in the market for a new heating and cooling system? Maybe you're building a new house, looking to replace your old system, or selling your home and looking to increase its resale value. Whatever your situation, sorting through the mountain of Google search results can be challenging, and with over 600,000 (and counting) new homes being sold every year, you're not alone in homeownership. We're here to provide you with 3 things to look for to help find the right HVAC installer.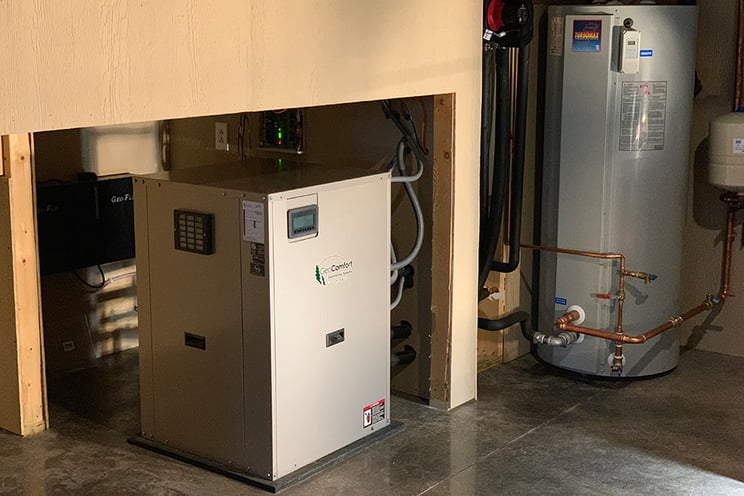 3 Tips For Choosing the Right Heating and Cooling Contractor
Ask Them About Their Process
There is so much more that goes into your HVAC system than the size of your house and the variable temperatures of your region. The right installer will be cognizant of your home's insulation type, target humidity levels, as well as your desire for efficiency and long-term savings. What's their consultation process like? Do they offer a variety of high-quality products like geothermal and PV solar? This is indicative of their ability to provide services that meet your specific needs.
Check Their Experience
It's in your best interest to work with installers who stay up-to-date with the latest information and continuing education that accompanies the products they provide. Ask your friends and family for references, read online reviews (but take them with a grain of salt, sometimes), and check their website! Most of the time, an experienced installer will have their certifications and industry memberships listed there to offer you better peace-of-mind. Certifications and memberships that indicate a qualified geothermal heat pump installer specifically include, IGSHPA Accredited Installer, NATE certified, a member of the Geothermal Exchange Organization (GEO), and a member of a local state geothermal organization.
Get Multiple Opinions
Does your system need repaired or fully replaced? Ask around, and see what different companies are recommending. If you have a traditional HVAC system with a shorter lifetime (around 13 years) that always seems to be needing repairs, another band-aid solution may not be what you need. Consider the long-term benefits and ask the installer what they recommend for your specific situation. Ultimately, you deserve options that take into account your unique situation and needs.
If you want to remove the guesswork in choosing both an installer and the right HVAC system for your home, drop us a line and we'll get you in touch with a premium local installer that's perfect for you!