Homeownership is one of the most liberating stages in a person's life. You can paint any wall you want, hang up pictures and paintings with reckless abandon, and stomp around without your downstairs neighbors complaining. Still, as any homeowner will tell you, it also comes with its share of headaches and pricey upgrades. According to HomeAdvisor's 2018 report, the average homeowner spent $9,081 last year on their home, with 83% of that investment going towards home improvement. When people think of home improvements, upgrading their HVAC system is not the first thing that comes to mind. However, many savvy homeowners end up with a geothermal system at the end of the process. Why is that? Let's take this opportunity to look at five reasons why homeowners invest in geothermal heating and cooling systems.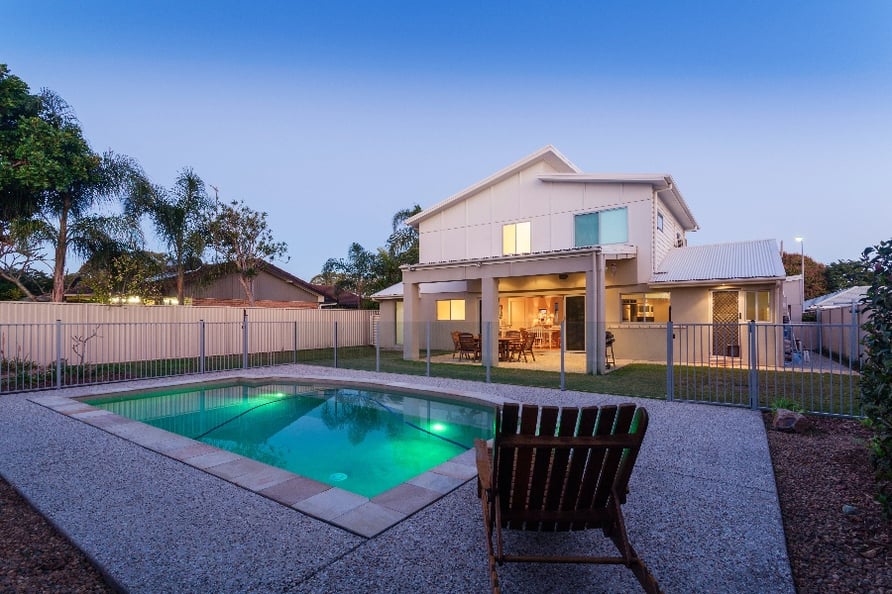 5 Reasons Why Homeowners Buy Geothermal
Energy Availability
One of the most attractive things about a geothermal system is the source of the energy it uses to control your home's temperature. Conventional methods of home temperature modification rely on combustibles, such as natural gas, oil, or propane. All of these energy sources are subject to price volatility based on the supply and demand of the market. Since January of 2016, the cost of residential propane has risen 20%. Since February of 2016, natural gas prices have risen 35%.

With geothermal, the system's only grid reliance is a small amount of electricity to run the unit. It draws all of its energy from the latent solar energy that's stored just under the surface of the earth. If we're talking about energy dependability, the sun is by far the most dependable source of energy of which we've ever been able to take advantage. It shows up every day and gives the soil that sits 4-6 feet underground a consistent year-round temperature average of 55°. Homeowners of geothermal see far more consistent energy bills year-over-year that those with conventional heating and cooling methods!
Multi-Functionality Brings Greater Simplicity
When you think about it, operating a geothermal heat pump does sound complicated. There aren't many technologies that require an appropriately sized loop system buried underground (or in a lake). However, after the installation, owning and running a geothermal system is exceptionally simple!

With a traditional HVAC system, you're going to have to install, at minimum, two units: one for heating and one for cooling. For cooling, you can choose any number of air conditioners, and then you can opt for a furnace or residential boiler for your heating needs. Some conventional heating methods don't handle the domestic hot water supply, so you may need a separate unit to deal with that need, as well.

With geothermal, homeowners only need one unit to handle their heating, cooling, and hot water needs. Only one unit to run, only one to maintain! The system isn't dormant for four months straight (like a furnace during the summer), so when it's time to switch modes, there's no stale, musty air circulating in your home.
The Short-Term Cost and Long-Term Reward
The initial costs for a geothermal system include the ground loop system (from which there are four options to choose), and the heat pump itself. Prices can vary based on the size of your system, how well insulated your house is, the type of loop needed, and more. If you're only looking at the quote, it's not uncommon for the investment to seem daunting. However, do a little digging, and the benefits are clear and easily attainable!

The first, and most immediate, cost savings will be any federal and local incentives that homeowners receive for installing these environmentally-friendly systems. You can find more about these incentives here, but they are often quite substantial and significantly reduce the total investment into the system.

Still, discerning homeowners will see that, even without the financial incentives, geothermal pays for itself in a pleasingly short amount of time. The Department of Energy states that a homeowner could recoup the initial investment for their geothermal heat pump system in two to ten years through the substantial reduction in utility bills (think 30%-70% savings), depending on factors such as climate, soil composition, and the specific system chosen.
Low Maintenance
In the HVAC realm, a Geothermal system is about as close to a "set it and forget it" solution as you can get. Geothermal systems have fewer moving parts than most conventional methods and, due to their quiet operating noise, can be kept indoors and out of the elements. While indoors, they avoid all the typical grass clippings, cottonwood seeds, rain, snow, and general wear and tear those traditional systems kept outside experience.

This protection gives them a lifespan that is, on average, 92% longer than traditional systems at 25+ years per unit. A longer life span, coupled with the fewer amount of moving parts in the unit, means fewer visits from your local repairman and fewer system replacements over the lifetime of a home.
Peace Of Mind
Owning geothermal in your home offers a unique peace of mind. Unlike gas, oil, or residential propane furnaces, geothermal does not rely on any on-site fossil fuels to heat and cool your home. The system does not utilize combustion or harmful fuels, which eliminates the risk of carbon monoxide poisoning, oil and gas leaks, or fires.

As mentioned before, the system is also incredibly quiet. If you get a system that incorporates a variable-speed compressor (like our WV model), it will have the ability to micro-adjust the output of the unit for greater consistency of in-home temperature. Conventional systems are notorious for letting the home's temperature waver from its intended setting and overcompensating, resulting in unnecessary performance fluctuations and the characteristic "ca-chunk" of the system kicking on at inopportune times.

Geothermal homeowners can also take solace in the reduction of their carbon footprint. The EPA states that geothermal heat pumps are the most environmentally friendly way to heat and cool your home. Installing a high-efficiency geothermal system is equal to removing two cars from the road or planting an acre of trees!
Want to learn more? Give us a call or download our simple guide to choosing a heating and cooling system!